Hi there, nice to meet you!
Introducing Tortoise in a (nut)shell:
Wallet & Lifestyle Friendly

Our pieces get even more affordable over time with Carrot Credits.

Thoughtfully Made for Recycling

Single fibre type without additional polyester labels and embellishments for ease of recycling.

Circular Packaging

Choose between reused packaging or our recycled plastic (RPET) TotePacks made to be reused over and over.

Ethically Made

100% Organic Cotton pieces made in SA8000 and GOTS certified factories.

Positivity-driven

Encouraging positive lifestyle changes through our rewards-driven Carrot Credits Recycling System.

Essential

We only make the stuff you actually need - basics that you wear all the time, but better.

Reward Sharing

Choose to gift your Carrot Credits to friends, family, or donate them to charities of your choice.

Plant-based and Biodegradable

Whilst made for recycling, 100% organic cotton also ensures that they can be returned to the ground responsibly.
Wondering how it works?
All Tortoise pieces are part of our Carrot Credit Recycling System.
1. Wear

Start your adventure with Tortoise at full price and love your piece to bits

2. Return

Give them a second life by sending them back to us for upcycling or recycling

3. Reward

Earn Carrot Credits (worth up to 20% of full price) to use on your next order

4. Repeat

Start a new chapter with a new piece subsidised by your Carrot Credits
So, how much do our pieces actually cost?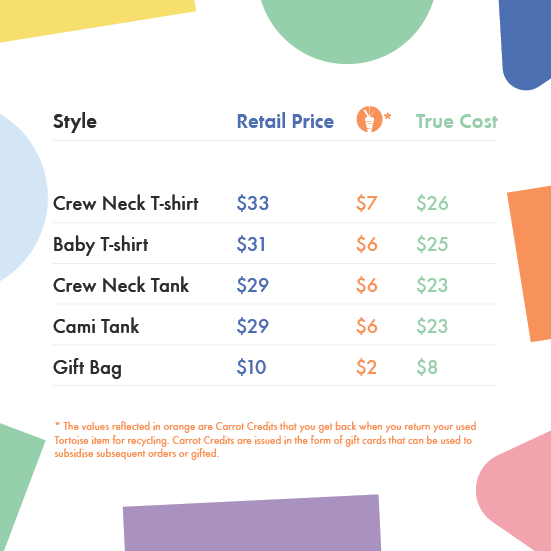 You may be paying the retail prices in blue for now, but since you'll get Carrot Credits back, the true prices of your pieces are in green.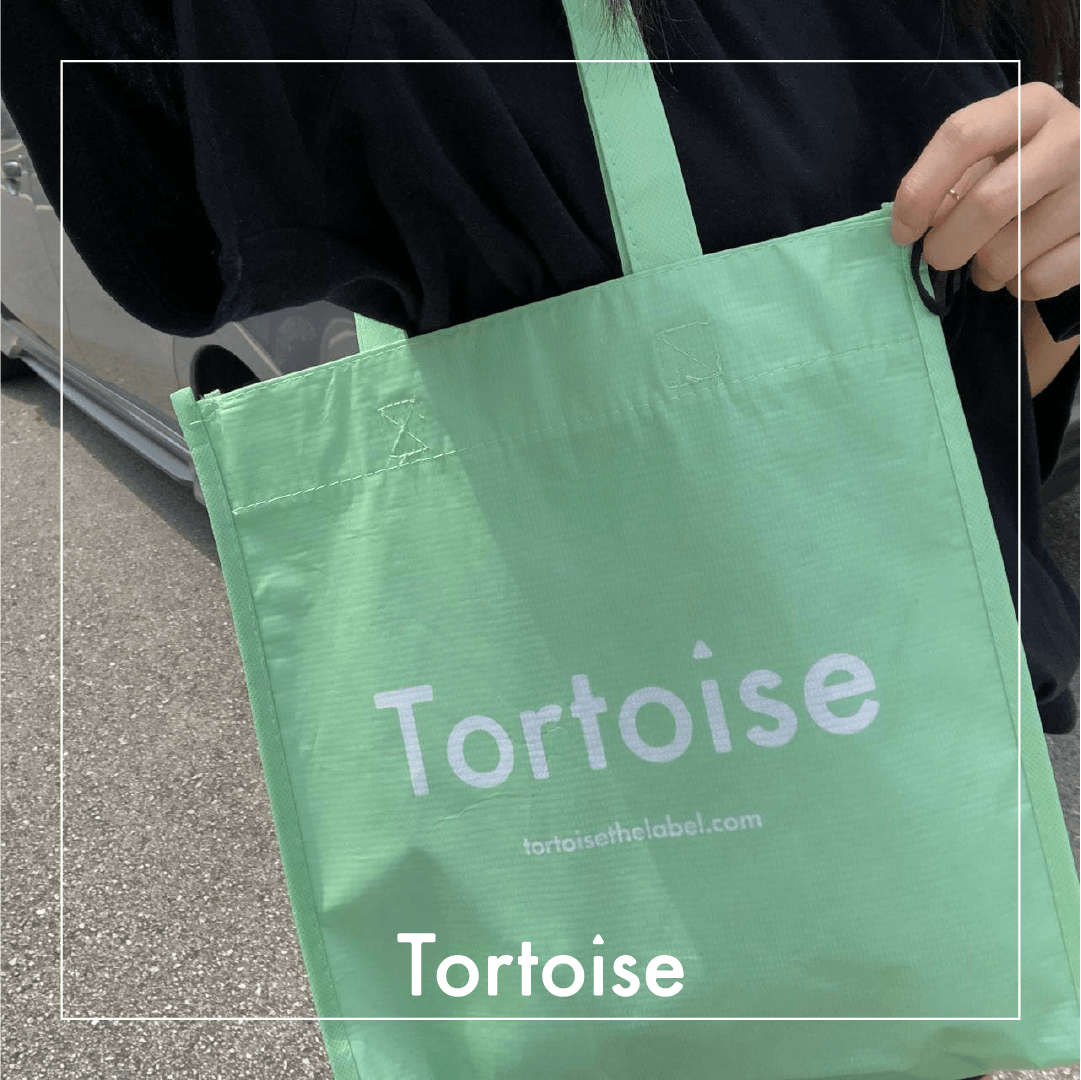 What about Packaging?
Since you're shopping in store, we hope you've BYOBs! Otherwise, no worries. We can do better together next time.
Do reach out to any shop assistant to request for a TotePack to take with you along your journey when you purchase of any of our items.